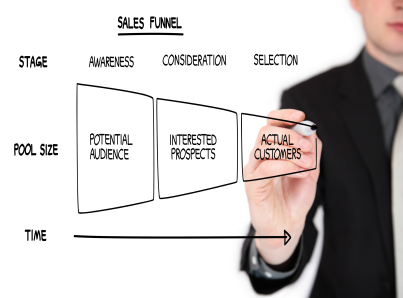 Duration: 2 days
Time: 9:00am – 4:00pm
Price: $1994 for 2 days
Discount: 10% discount per additional person. Max discount 30%.
Optional: Laptop computer
About this Course
Have you ever heard colleagues from other companies talking about failing to meet sales targets, and then the conversation gets… vague regarding why that happened. Many companies create their sales targets from "best guesses". While hunches may play a part, there should be solid numbers in sales forecasts that relate back to marketing efforts. The reverse is also true that marketing efforts should tie back to desired sales targets.
Most companies have a sales plan. Some companies have a marketing plan. Fewer still have them tied together. It is really a matter of math. The sales plan sets the targets, and the marketing plan provides a reality check to these numbers and defines how the targets will be met. Quantitatively.
In this course you will learn how to create a sales plan, a marketing plan, and tie the two together. Our methods tie all the numbers together from sales targets right down to the amount of effort required from marketing in to achieve them.
Audience Profile
This course is intended for people that:
Need to create a sales plan, marketing plan, or both
Want to tie marketing efforts to sales and have a system to track the entire funnel
Need to determine how much marketing effort is required to achieve sales targets
At Course Completion
After completing this course, students will have:
Created a quantitative sales plan
Created a quantitative marketing plan
Be able to track marketing and sales efforts (important!)
Registration Details
Duration: 2 days
Time: 9:00am – 4:00pm
Price: $1994 for 2 days
Discount: 10% discount per additional person. Max discount 30%.
Optional: Laptop computer