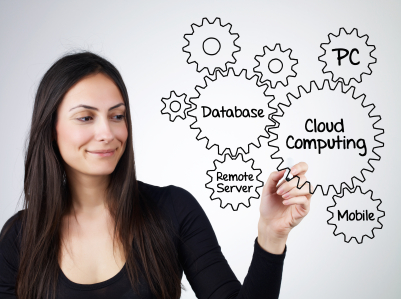 Duration: 1 day
Time: 9:00am – 4:00pm
Price: $997
Discount: 10% discount per additional person. Max discount 30%.
Optional: Laptop computer
About this Course
The Cloud. What is it? Everybody is talking about it. Some software companies boast that they have it. Other software companies argue it is not the "real" cloud.
Cloud technology can mean a variety of things depending on the perspective of the vendor describing it. There are different degrees of cloud technology available in the enterprise world, and not all clouds provide the same features to users… so how do you know what cloud is right for your company?
In this course you will learn about the different types of current (always changing) enterprise cloud offerings available, and the different benefits that can be leveraged depending on which type of cloud offering you choose.
Audience Profile
This course is intended for people that need to:
Decide if a cloud offering makes sense for their organization
Understand cloud offerings for the purpose of offering suggestions on a variety of different cloud technology
Acquire a good understanding of current cloud offerings available
At Course Completion
After completing this course, students will:
Understand the different types of cloud technology in the current market
Understand features and benefits of each type of cloud technology
Be able to short-list popular cloud offerings at the enterprise level
Have further understanding on particular cloud issues they are facing and possible ways to proceed (important!)
Registration Details
Duration: 1 day
Time: 9:00am – 4:00pm
Price: $997
Discount: 10% discount per additional person. Max discount 30%.
Optional: Laptop computer